Technology plays a high profile role in how Appraising Grace does business. It helps keep rates reasonable while simultaneously achieving best in class quality and service levels. Of course, it's been our experience that no matter where you go, service is the top reason a client comes, goes, repeats or gives your number to their friends. We're always mindful of this whether you're talking to us on the phone, in e-mail or conversing in person. The end result is simply a superior experience for our customers. Let us prove to you why we're the appraisal firm for you. Call us today.
Oklahoma City, Oklahoma's Local Real Estate Valuation Authority
For years, mortgage lenders and consumers, as well as other real estate professionals have depended on our expertise to provide high-quality value estimates on a wide assortment of property in Oklahoma County. By continuously analyzing local real estate trends in Oklahoma County and refreshing our knowledge regarding valuation techniques through accredited courses, we've been consistently able to deliver reliable home valuations for our clients.
When an appraisal of real estate in or around Oklahoma City, Oklahoma is needed, trust nothing less than a licensed appraiser from Appraising Grace.

Reinstating a HELOC (Home Equity Line of Credit)

Removing PMI (Private Mortgage Insurance) by helping determine if you have 20% equity in your home

Mortgage professionals needing an experienced Oklahoma County appraiser

Divorce settlements when an accurate value estimate of the shared home is needed

Picking a profitable listing price that also reduces time on market

Challenging a property's assessed value if you live in an area where home prices have depreciated

Appraisal review: Reviewing the work of other appraisers in or around Oklahoma City, Oklahoma

Expert witness testimony when a reliable local authority on Oklahoma property values is needed

Determining market value on property that's part of a bankruptcy

Estate planning

Getting an accurate, yet affordable, floorplan sketch and appraiser-verified estimate of a home's gross living area
Quality real estate appraisals in and around County.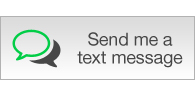 Today's Rates
| Mtg Loan | Rate | APR |
| --- | --- | --- |
| 30-yr Fixed | 4.55% | 4.7% |
| 15-yr Fixed | 4.01% | 4.22% |
| 1-yr Adj | 2.76% | 3.42% |
* national averages
There was a problem returning the RSS feed.